The Shotgun Blog
« If a tree fasts in a forest... | Main | Compare and Contrast »
Monday, July 17, 2006
Global Hunger Strike Against Iranian Regime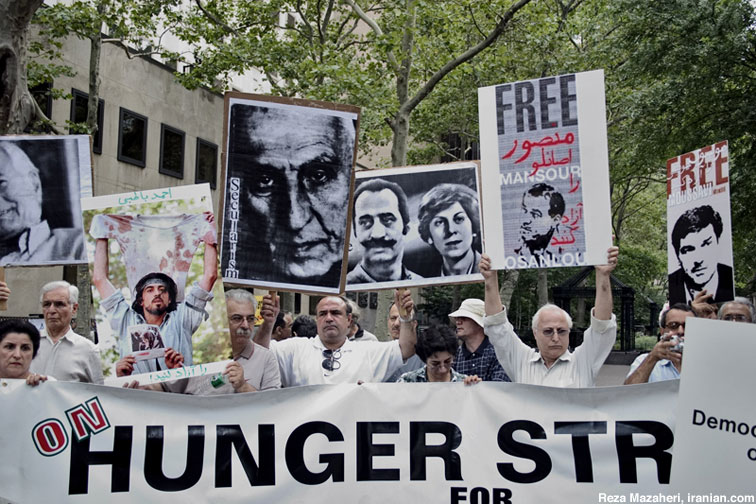 Iranian dissidents of all backgrounds and affiliations have answered Iranian dissident Akbar Ganji's call for a symbolic hunger strike across the globe to press the Iranian regime to release all political prisoners being held for their activities against the regime. These actions will catch the attention of the people of the world to the fact that there are lots of political prisoners inside of Iran.
Freedom isn't free is a web site dedicated to the Canadian supporters of this symbolic action and it is good to mention that Iranian.com has more pictures of the event in front of UN headquarters in NYC.
Ganji: Iranian regime must change
It's time to topple the Mullahs of Iran and help secure the mideast region.
Posted by Winston on July 17, 2006 in Current Affairs | Permalink
TrackBack
TrackBack URL for this entry:
https://www.typepad.com/services/trackback/6a00d834515b5d69e200d83565a22b69e2
Listed below are links to weblogs that reference Global Hunger Strike Against Iranian Regime:
Comments
The comments to this entry are closed.